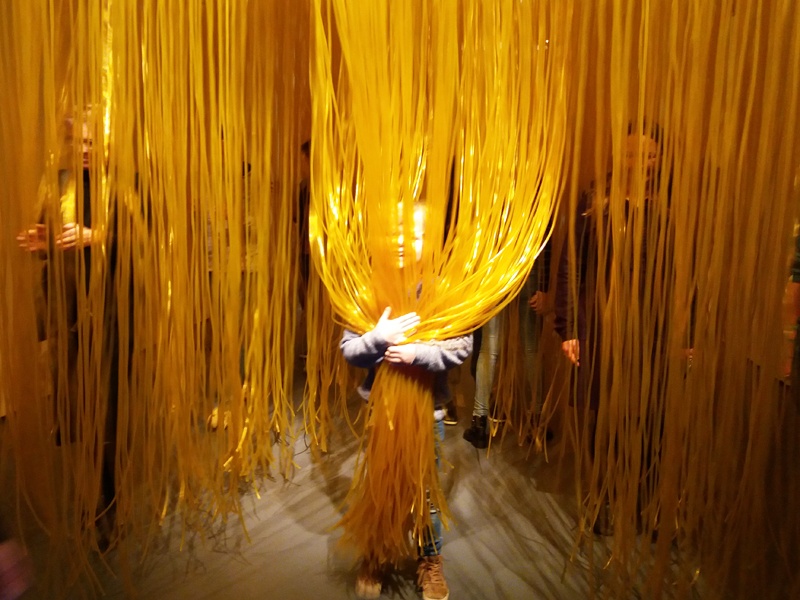 Action – Reaction. 100 Years of Kinetic Art, Kunsthal Rotterdam, November 2018.
Yesterday, I wrote here about the importance of self-belief when taking on a new project or task. As it is such an important part of our results, let's dive into the factors that undermine self-belief. Today I start with my personal number one self-belief killer: self-judgement.
Self-judgement
Self-judgement can be a tricky one: it may have already kicked into my system, before I realize it. I can only catch myself after it has already happened. I watch a woman on TV and my thought is: Hasn't she put on some weight lately? Here I am, sitting on my couch, being critical of another woman's appearance. Not so pretty. Time to allow myself to move away from this culturally ingrained pattern in my mind, relating with her from my heart.
A bodily sensation
For me, the signal that I am judging is a bodily sensation. Actually, a nauseous feeling in my midriff area is my main indicator that I am in judgement. Of others, like the woman on TV and of myself. It is this unpleasant push and pull energy. Before I was aware of it, I tried to suppress it, eating it away peanut butter crackers. I put everything in place not to have to feel this feeling.
Backtracking my thoughts
My current strategy when I am aware of that nauseous feeling, is to do some backtracking: what are the thoughts that are causing me to feel this way? Who or what am I judging as inadequate or not enough? Ah, there it is. I don't like the way I am putting pressure on my son Felix, in an attempt to get him ready for school. The feeling in my body is the signal. I trace it back to me blaming myself for not being a good enough parent.
The shift
Time for a shift here. I choose to be compassionate with myself by moving my inner focus to my heart. It's a good medicine, as the nauseous feeling immediately melts away.
In what ways might you be undermining yourself?
Are you looking for profound ways to fully support yourself, your dreams and desires? Come join me and the other ambitious women from Transition Central and discover how you can start following your own path. I promise it will be insightful AND fun! You can read all the details here. I have four spots left. Registration will close on Thursday, July 11th.